Ask the experts
Here is a selection of Q&As from Your South Wales Wedding magazine. If you would like your question answered by our experts, please email it to editor@yoursouthwales.wedding.
To view more Q&A's on a different topic, please select one from the list below.
Hot topic: Wedding worries
Our experts solve your problems
---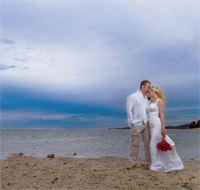 Preperation is key
Q. We're getting married in autumn and want some amazing couple shots both in the venue and at the nearby beach. Do you have any suggestions?
A. Elle Bright says: I'd suggest...

The venue
- Find an attractive feature inside the venue such as a fireplace, armchair or even a stone wall. You can use this space as a backdrop for your photographs, your photographer can then edit the images to make them look softer, darker or even blur the background so you both become the main focus.

The beach
- Photographs at a beach can be tricky, there's lots to take into consideration such as what time the sun sets and potential wet and windy conditions. Give your photographer plenty of warning so they can make the necessary preparations. - Have someone accompany you to keep your hair in check during and after the photographs.

- All you need is 15 minutes to achieve some stunning shots, just remember your photographer might need time to set up and prepare.

- Organise your time effectively to capture the best images. Try and take some shots when the sun is setting or there are reflections in the water.

- Speak to your photographer about the type of imagery you want and ask for their advice on how to achieve it.
---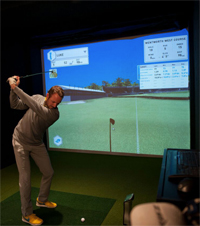 See off your single days in style
Q. We're currently looking for a venue that we can also use for our hen and stag dos. I really want to have a relaxing day with my best girls while my hubby-to-be wants to do something more adventurous. Do you have any suggestions?
A. Kimberley Heath says: Here at Bryn Meadows we have packages to suit everyone.

Hens
I recommend our Cherish Spa Day package, relax around the pool and use the luxurious facilities including the Jacuzzi. If you wanted to do something a bit more vigorous, our fitness team offer a one day body blitz at the Bridal Bootcamp. Spend the day with personal trainers who will get you burning calories, toning muscle and strengthening your body ready for the big day. Lunch is included as well as fruit smoothies, plus you'll have time to sooth your sore limbs in the hydro spa.

Stags
I highly recommend you try zombie golf on our golf simulator. You'll get to fight the undead horde against the clock in the ultimate skill-building challenge. To complete the experience you can even add an overnight stay, this means the hens and stags can combine the festivities and enjoy a meal together.
---
Right on-trend
Q. We'd like our big day photographs to be timeless with a few fun extras. What's set to be the next big trend in the world of wedding photography?
A. Andrew Hyde says: I've noticed that instant cameras are becoming very popular at weddings. Guests tend to feel more relaxed in front of a smart phone or Polaroid camera than they do with a professional photographer. It's a great opportunity to capture some fun and spontaneous images, plus they develop instantly and you can take them home.

You could also incorporate coloured smoke bombs or flairs into your big-day photography. These make amazing backdrops and would ensure your pictures stand out.

Documentary photography continues to grow in popularity with the majority of couples requesting group shots. Your wedding is the perfect opportunity to capture images of everyone you love in the same place. To make your images stand out you could try a modern twist by getting everyone to pose in a certain position, this can create a fun and visual impact or you could opt for more informal shots of all your guests celebrating.
---
Big-day bling
Q. My wedding dress is a mermaid-style with lots of embellishments and I'm looking for jewellery that will complement it without overpowering it. Do you have any suggestions?
A. Katie Keefe says: There are lots of accessories that would work really well with a mermaid-style gown. Your jewellery should not only emphasise the detailing on your dress but also ensure you turn heads as you walk down the aisle.

A choker is a must-have accessory for a strapless gown and it works particularly well with a plunging neckline. This stunning Mikimoto pearl choker would complement a heavily-embellished dress with its simple and delicate design.

You may not have thought of wearing additional rings on your big day but a single cocktail ring is a great way to accent any gown. This blossom rose gold diamond ring by Laing Cardiff is a beautiful, delicate and feminine piece, featuring 18ct rose gold with marquise and round cut diamonds.

While you mention not wanting your jewellery to overpower your dress you certainly don't want it to fade into the background either. With such a stand out gown why not opt for more dainty, delicate pieces such as a bracelet or a small pair of earrings? These Isabella 18ct white gold earrings feature round cut diamonds in an unusual setting.
---
Contact our experts...
Katie Keefe
Diamond manager
Kimberley Heath
Reservations coordinator
---